The annual planting day is one of the Grow West's biggest events, attracting over 200 volunteers and planting over 4,000 native trees and shrubs in the one day. The event is a great important opportunity to rejuvenate and restore local landscapes for a greener and brighter future.
This annual event is run in partnership with Port Phillip and Westernport CMA – Grow West Program, Victorian National Park Association, Friends of Werribee Gorge and Long Forest Mallee, Bacchus Marsh Lions Club, Victorian Mobile Landcare Group, Bacchus Marsh Community Bank, Melbourne Water, Southern Rural Water, Moorabool Shire Council and various other sponsoring organisations.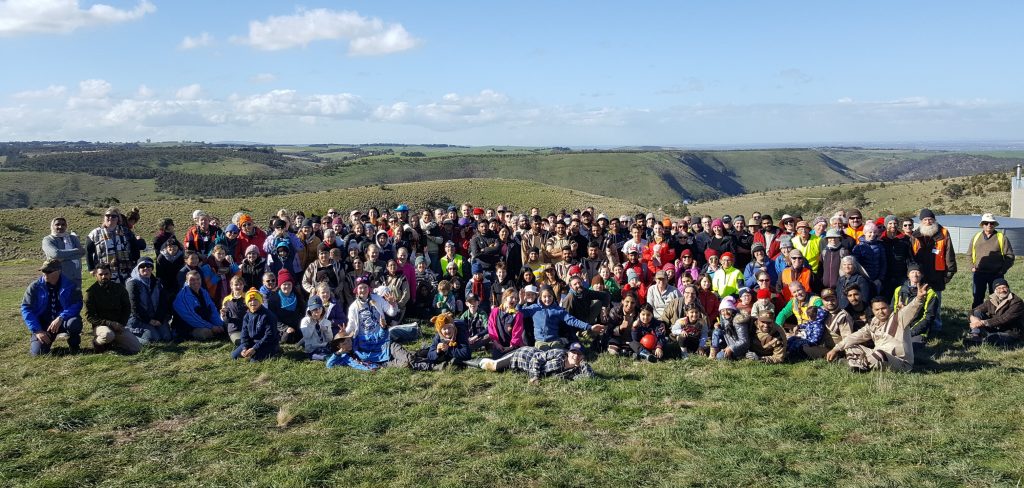 ---
Grow West Planting Day 2021
After the 2020 planting day event was sadly cancelled, we are excited to say that it is back bigger and better than ever on Saturday 24th July 2021.
The planting day will be held at Kel Shields Flora Reserve in Bacchus Marsh. Volunteers will plant 4,000 native plants at this five-hectare reserve, which forms an important urban biolink, connecting the escarpment with the Werribee River that runs through town.
The planting day will run a bit differently to previous years, with volunteers being split into a morning session and afternoon session.
More information about the 2021 planting day
---
Grow West Planting Day Site 2020
Due to coronavirus (COVID-19), the 2020 event was cancelled, however, with the generous support from our sponsors we were able to to plant 6,300 indigenous plants along the Balliang Creek. For more information about the site: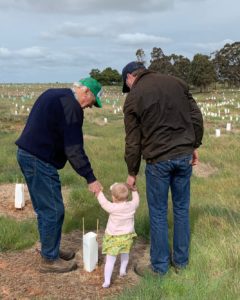 ---
Grow West Planting Day 2019
The 2019 Grow West Community Planting Day was out biggest event to date! It was held on Sunday 21 July with 300 people planting 4,000 indigenous plants. A huge thank you to everyone that helped out on the day and to our wonderful volunteer crew and event sponsors.
The event was funded through the Greening the West – 1 Million Tree program which is supported by the Australian Government's 20 Million Trees Program (part of the National Landcare Program) and Melbourne Water Stream Frontage Program.