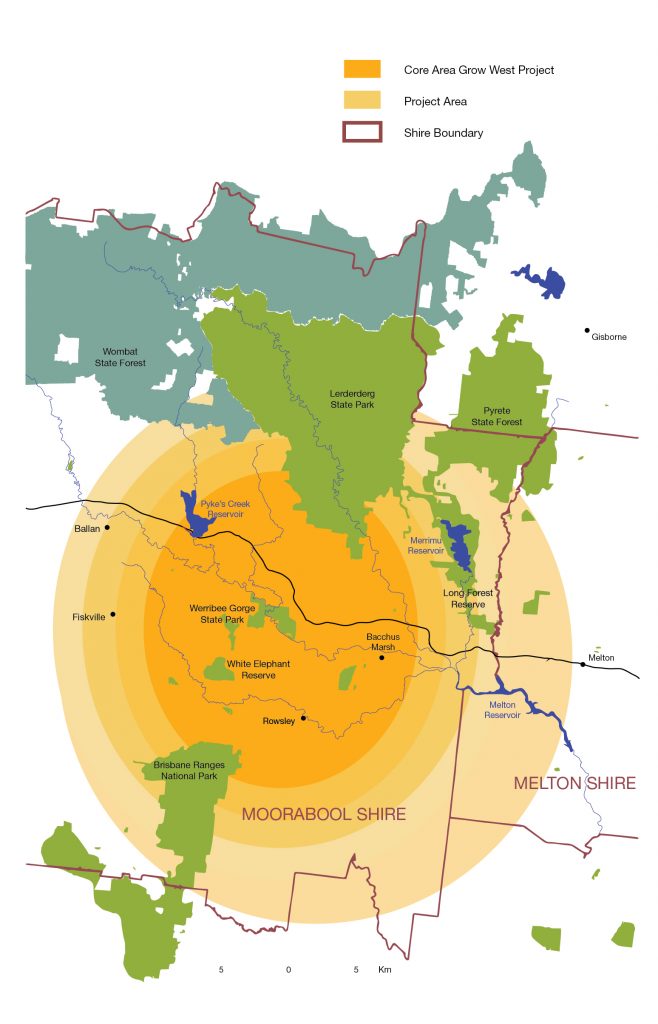 The Grow West project is turning back the tide of environmental degradation, initially by working in an area of 50,000 hectares of land between Bacchus Marsh and Ballan, straddling the Western Highway and only 60km west of Melbourne.
10,000 hectares are being converted to sustainable land uses tailored to suit each individual site. This is one of the most extensive land restoration programs ever undertaken in Victoria.
Projects to date have been completed on both private and public land and range in size from 1ha to 170ha. Both farm forestry and revegetation projects have been undertaken. Future projects may include the establishment of saltbush pastures, development of alternative agricultural industries, and the education of small rural landholders in property management.
This major Victorian project offers a unique opportunity for all sectors of the community and government to work together to achieve major environmental change.