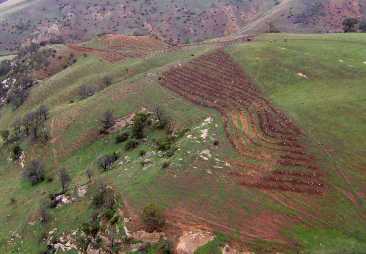 Grow West is one of Australia's most ambitious programs of landscape restoration. The vision of healthy waterways, healthy soils and resilient ecosystems is underway. It was launched in 2003 as one of Victoria's largest restoration projects in the west.
Its vision is to rejuvenate 10,000 hectares of land in the Upper Werribee Catchment, west of Melbourne, by transforming the landscape through the implementation of sustainable land management practices such as revegetation, farm forestry and remnant enhancement and protection works.
These projects will increase biodiversity, create biolinks to connect native vegetation, improve waterway health and provide long-term control in the fight against weeds, rabbits and erosion.
If you are a local landholder or a potential investor, we would love you to come aboard Grow West and be part of this exciting project to create a better, greener future for Melbourne's western landscapes.