30 September 2019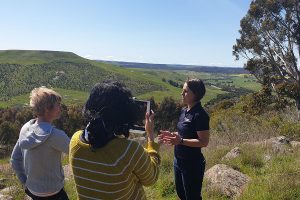 The Victorian Government's Department of Land, Water, Environment and Planning (Grampians branch) paid Grow West a visit last week.
To celebrate Biodiversity Month 2019 they've created a series of videos showcasing some of the awesome revegetation projects happening across the region.
We gave them a tour of a number of Grow West project sites and the amazing work being done by Grow West's partners, landholders and volunteers.
It was a great opportunity to reflect on the last 15 years and what's been achieved thank to the passion and focus of our dedicated partners.
Check out the video below and click here to check out some amazing Grow West before and after photos.