15 April 2019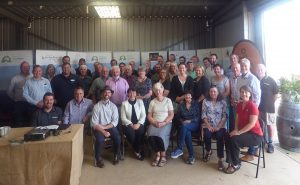 15 years ago, the Grow West program was established by local landholders and organisations in response to serrated tussock, rabbits and erosion issues.
Thanks to a clear vision and passion community, it has grown into one of Australia's most ambitious landscape restoration programs.
Over those years, 250 landholders, 2500 volunteers and many organisations, businesses and community groups have worked hard to plant over 1.3 million trees and revegetated 2.500 hectares, as well as foster relationships and improve land management practices.
Thank you to everyone that has contributed to the last 15 years and we look forward to you being a part of Grow West for another 15 years – we can't wait to see how things look by then!