5 April 2017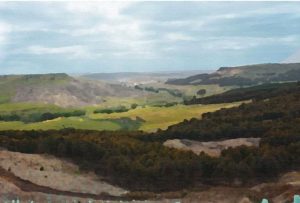 The Grow West Landscape Art Prize is back for 2017 as part of the 47th Bacchus Marsh Rotary Art Show.
Grow West is a proud sponsor of the Rotary Club of Bacchus March Art Sale and Exhibition and this year artists can win a $500 prize for their interpretation of the Grow West landscape, located in the Upper Werribee Catchment. Works can be in any medium.
Applications are due by Thursday 18 May 2017.
Entry forms can be download from www.bacchusmarshrotary.org.au/art-show.
The Bacchus Marsh Rotary Art Show is on from 10-12 June 2017 and there will be a Gala Opening Night on Friday 9 June at 7pm.