30 March 2021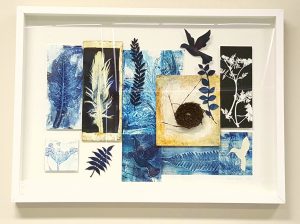 Grow West is a proud sponsor of the Rotary Club of Bacchus Marsh Art Sale and Exhibition and is again running the Grow West Landscape Art Prize in 2021.
Artists of all levels are invited to enter a work in any medium that expresses their understanding and appreciation of the work done to protect the precious, yet fragile, environment in the Grow West area.
$500 acquisition prize for the winning artwork.
For more information visit the Rotary Club of Bacchus Marsh website.
Key dates
The Bacchus Marsh Rotary Club Art Show, which features the Grow West Landscape Acquisitive Prize, has been postponed. Rather than being held over the Queen's Birthday Weekend, it will now be held from 3-5 September.
Entries closes: Friday 28th May 2021
About Grow West
Grow West is one of Australia's most ambitious programs of landscape restoration. Launched in 2003, its vision is to revegetate thousands of hectares of land in the Upper Werribee Catchment by connecting large areas of public reserves in Brisbane Ranges National Park, Werribee Gorge State Park and Lerderderg State Park through a mosaic of revegetation works across public and private properties.
Potential sites to visit for inspiration
The follow locations are sites where Grow West has achieved large-scale landscape change:
Revegetation leading into Bacchus Marsh from Ballarat on the Western Freeway
Revegetation and forestry in the Rowsley Valley, along Glenmore Road
Remnant vegetation protection on Iron Bark Road leading into the Werribee Gorge from Bacchus Marsh
Revegetation at the Racecourse & Recreation Reserve, Balliang – Bacchus Marsh Road, Bacchus Marsh
Revegetation and Forestry at Tramway Lane at Bald Hill Bacchus Marsh
Various sites near Palmers Lane and Myers Road adjacent to the Werribee Gorge
Also see the Before and After Photos section of this website.