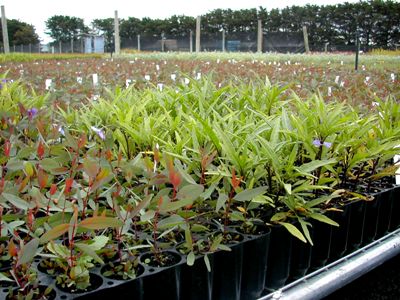 Grow West needs support from both landowners within the project area, and from businesses and corporate partners interested in helping to restore the damaged landscape and to restore important native links for plants and animals in the region.
Restoring the landscape is important because it not only helps improve the economic viability of the Grow West landscape, but in doing so can help improve water quality, help protect productive land from the elements and help restore and improve the native habitat for animals and birds.
Landholders
Grow West is continually looking for landholders in the project area to work with other like-minded landholders in controlling weeds and pest animals and being involved in revegtating and improving the landscapes.
If you been looking for a long-term replacement for serrated tussock?
Are you interested in beautifying your property and attracting native birds back to the area?
Does lowering your land management costs and establishing a long-term investment interest you?
If so, Grow West may be able to help. Grow West works with landholders to address land degradation issues on properties through activities such as revegetation, remnant enhancement and farm forestry.
Investors
If you are interested in helping to create natural links and living spaces for native animals and birds, as well as helping farmers and landholders to improve the quality of their productive land, then Grow West would be interested to tailor a package to meet your needs.
Click here for more information or for a general enquiry contact the Environmental Projects Coordinator on 03 9971 6502.